Setup: Why I love Contact, Calendar with BusyMac - And You Should, Too! Sync today!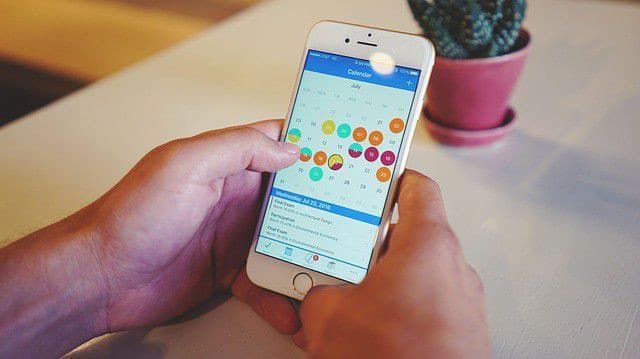 In my recent published article I have shown how easy it is to setup your own synchronisation of contacts and calendars with your own cloud as well as all the advantages and disadvantages.
Why do I use Baikal ?



This question is easy to answer:



Firstly, it works just great within my own cloud environment and all data are saved in my database. This has loads of advantages! I am able to add fields if and there needed and can customise my data. If you need a new field for instance you can just add one in your table of the database and use it straight away without having to wait for a developer.



Secondly, it is much more secure to use a database than saving in a text file and place somewhere on my own cloud.



The integration of my data and data protection / security is a major reason to use a database structure. If you need to add a new user/account you can just do this without having to worry about security issues within your own cloud as they are separated from the remaining environment.



Hence, there are good reasons to:
Use a database to sync calendar and contacts
Separate user of contacts and calendars from your actual cloud environment
Changes like adding or rendering users and accounts can be done with ease
Need more fields to enter your data? No issue, if you use a database
Integration with your software and Apps is an easy task
Data are consistent
My Calendar





My calendar is from BusyMac - my partner of my blog - and calls BusyCal.



This calendar is so flexible and has loads of features so you will be able to use it in any environment. You do not need to do anything but giving it your credentials of Baikal and that's it! It will sync and save all your pressures data in your own database without having to change anything!



Further to this, BusyCal "understands" CalDav and therefore it is the ideal companion for your own cloud in your own database.
The View
You are able to change the view and apply intelligent filters according to your needs. Also the view can be adapted in order to concentrate more on one task at the time.



The view can display:
Many accounts which can be separate to be displayed or you can display all your accounts at once
Colour-coded items or accounts
Icons can be used - also other graphics can be added
Shortcuts - very useful
Weather forecast
Calendar weeks
Day, Agenda, Week, Month or Year view are available
and -more importantly - it is super easy to use! I really like the possibilities of the shortcuts in order to add, search and find new tasks and appointments.
Task types
Personally, I was not aware of three types of tasks:
all day
Appointments / recurring appointments
Todo's.
But with BusyCal there was a steep learning curve for all the types available:
All day
Appointments
Todo's
Protocolls
Notes
Based on date only
Time - bound tasks
Task without any data or time
Banners and much more.
All types can be created using the shortcuts available and will be saved and synchronised immediately!








Additionally to all these feature, I like the "natural speech" feature very much. Just type "Call Steffi next Wednesday at 8 pm" will resolve in a proper appointment immediately. Everything is correct displayed and entered. How cool is that?



With time comes the age and I will forget sometimes things to be done - must be the age

For these "issues" there is a super function:
due tasks and to-dos will be carried forward to the next day automatically!
The work to be done
BusyCal makes it easy for you to work and there are loads of useful settings available which will adapt to your own workflow and needs!








There are features, which goes beyond the possibilities of a calendar:
Time and place are common but URL of places?
Travel time calculation and alarms?
Many alarms can be used and customised?
Insert tags and graphics to your tasks and appointments with ease!
Add your own URLs for website or documents
Attachments of documents, photos or other files
Invite attendees
Add contacts
Add notes
Localisation in several languages available
Search and find - all fields can be searched
Sound of alarms depending on occasion? No problem just do it!




The special thing is really that everything - and I mean everything - will be sync'ed! That means if you attach a document on an appointment with your MAC; the document will also be displayed and attached on IOS or all your other devices! All information and not just the main data will be synchronised across your devices!



It is fun to work with all these possibilities and settings! You can also change layout to fit your needs and the purpose of the work to be done!



Categories and accounts can be linked to each other or separate displayed in your calendar. In all settings and preferences you will be able to personalise your calendar! That is really owncloud calendar sync!



You can really use BusyCal for your needs and it will adapt to your workflow with ease. So, it will become YOUR calendar only which is adapted and personalised to your workflow.



As I have said, the synchronisation is fast and there are no issues at all. You will not need to remember to push the button for synchronisation - it will do it on its own!








Everything works automatically and all your data are synchronised and displayed properly and without hanging and stopping. This includes also your documents and graphics attached to tasks and appointments.



The IOS version is as powerful as the MAC version - it is the "little brother" on IPhone and IPad!
The advantages of BusyCal and BusyCal for IOS
Integrity of data in your own cloud
The data integrity just quick and adapts to your environment of your own cloud with your own database.
Calendar Sync - does not matter where you are
Does not matter if meetings, private appointments, work at home or on the road - in any circumstances you will be up-to-date on all your devices!
Changes to data
Changes are logged and can be displayed if you like. There are meta data available such as time, who changed and which changes were made. So, it is easy to follow changes and if needed to undue them.
Integration in your own cloud
The integration with DevonThink, AirMail and much more are available. You will be able to use a document in DevonThink and add an appointment in BusyCal or using an email in AirMail and schedule it for later. The possibilities are endless.



For all these tasks, I use the x-callback-URLs supported by loads of programs. How to use it and what it is I published on my article "Workflow". There are many advantages to use rather these links than attaching a whole file - not alone for the space on your mobile devices. An URL is less heavy and do not use as much space as a proper file. Using it that way, I have got all my documents with me for my appointments.








Sometimes, I need more than one document for an appointment but BusyCal is super flexible and you just add another URL - that's it!



Under IOS, I use the additionally Workflow.is because some of my apps do not support the x-callback-URL
Security and functionality for contacts and calendars
I use HTTPS with CardDav only and it is pretty easy to set this up within BusyCal - does not matter if on MAC or under IOS.




Crashes or issues? Sorry, but were not any... - that is really the truth!



Despite of the fact, that BusyCal has so many functions, settings and has even more possibilities it works like a horse without complaining. There are not any bumps and issues - it works as you would expect it! Both versions on MAC and IOS do their job really well!
Backup and Restore
Easy! BusyCal has also a local backup function and you can turn it on if you like. If the worst case occurs - no worries there are backups and the restore function is as easy as 1-2-3.



You will also get back your attachments and all data initially entered and saved - everything will be restored!
Like to share your calendar?

Sharing your calendar or collaborate with others? No issue here: just apply the credentials in the setting menu and your are set!
Mini calendar widget?




BusyCal has a little calendar which "lives" on the status bar on top. You can add appointments, tasks easily using this widget and everything in natural language! No need to open up BusyCal directly - just use the widget.
What I would like to see...
Nobody can say that they satisfied to 2000% and that applies also to me. People want to have more and more and more and will never be satisfied. However, what I would like see are some little things - like the icing on the top and "nice to have"-features:
Structuring of Todos
GTD inbox for all task which needs to be done
Projects with sub projects and tasks / subtasks
Why do I use 2Do?
I have to do loads of project work like organising, planning and monitoring - for this I like to use a GTD inbox and a structured project view. Both are not (yet) available in BusyCal but who know what will come in the future.



That are the only two reasons why I use 2Do as an "add-on" to BusyCal - just to structure projects, tasks and get an overview.
Todo's today and some day
2Do has loads of possibilities to plan tasks or just to enter some tasks which needs to be done in the future but having no exact date or time. Just to enter them and having a GTD method is useful.
Advantage of 2Do
There are several - here a few:
Integration with BusyCal on MAC and IOS
Planning of projects with time control and delegation to several people
Integration with your own cloud and Baikal
Use your current resources without the need to change your setup over and over within your own cloud
GTD method
Shortcuts
Why an separate software?
Well, BusyCal is my planer for appointments and will remind me to do things. But having Todo's separated from your other appointments is useful to concentrate only on your projects. Having said that, the integration with BusyCal is fantastic and the items will be displayed within.



Project "Shopping list"





If I have to do project management then I will use 2Do to see all the projects and sub projects, tasks and sub tasks etc. Within a given structure. It is easier to get a project view using a separate software which finally integrates again with BusyCal.








All data of my projects, x-callback-URLs, contacts and links are synchronised well with BusyCal on all my devices.



In BusyCal I can display all my project tasks and know when it will occur. If I tick a task to be done it will automatically update 2Do and closes the task there and vice versa.








That are the only reasons why I use for planning of big projects with many sub projects, tasks and appointments 2Do. For everything else I use BusyCal.
Contacts
About the advantages of a unique database structure and security measures I have explained already.



Contacts are very useful for business but also for private use and are valuable.



A unique synchronisation and additional information would be nice in order to plan your next contact with a person or business.



One thing is for sure, depending on your needs which information you like to display close to a contact it will be different from person to person depending on the purpose and workflow.
It would be very useful not only to have your contacts sync'ed and ready to use but also some other information.



Collect and gain access to information is a very valuable. You might wish to have more information avaialble but for this you have BusyContacts!
Informationen and Links
BusyContacts is a contact software with loads of possibilities. You want more and cannot be satisfied on your demand? No problem, BusyContacts will help to get satisfied!
What can BusyContacts do what others cannot??
First of all it belongs to the BusyMac "family". Therefore, it can communicate with BusyCal!








Have you ever had a crash or the software will not open - you will not find such behaviour with BusyContacts!
Sync with BusyCal
if you enter an appoinemtn with a contact - not an attendee - in BusyCal it will "sync" with BusyContacts and you will find the appointment next to the contact!
Sync with emails?
Yes, you it can do it! The linkage between AirMail and BusyContacts are just great. All related emails - if send or received - will be displayed next to the contact in question.



If you want to know to whom a certain email was sent? Do you want to know when you answered to a clinet request? Everything is not an issue with BusyContacts!
Do you want more information?
No issue here too! There are possibilities to create your own fields and display them on your contacts. BTW: These customised fields get synced as well!








Do you use Twitter? Just have a look in BusyContacts and you will see your tweets there as well!



Do you have FB? the same here, just open your contacts and you have all information ever needed.
Your communication cockpit
With BusyContact there are loads of possibilities, making it to your communication cockpit:
Send Emails directly from BusyContacts
Display places on a map and calculate your route
Do you have a soft phone software - BusyContacts can be used to dial the phone numbers




BusyContacts is more than "just" a contact software only. It is rather much like a CRM with loads of settings and customisations.
Imports, Sync and Exports
All of it - no issue at all! Everything works nicely and stable without using to much resources on your device.
Still more information needed´?
Just create your own fields and display them on your contacts. Does not matter if it would be a text or URL fields everything is possible.
Sharing your contacts?
Yes, there is also a feature of sharing your contact data within a network so other people can access them. That is really useful for businesses or sole entrepreneurs.
Security
Like it's "brother" BusyCal there are also local backups available in BusyContacts making your data more secure and accessible.



HTTPS : no issue here too - just connect to your own cloud and Happy Syncing!
Still to whinge about something?
Yes, unfortunately there are is not an IOS version of BusyContacts!



On IOS I have to use the native app. But who knows? Maybe there will be an IOS version in the future - that would be just fantastic!



The disadvantage of the native App is crystal clear - customised fields including attachments etc are not available.

Little Things which are essential
There are the little things in life which are important and satisfied the demand on "more". That is also true for BusyMac!



The unbelievable possibilities of setup, preferences and usage as well as integration into your workflow in your own cloud makes BusyMac-Software so valuable.



To use natural language and/or shortcuts makes it really easy to work with. It is good fun to use these software! The integration with DevonThink, 2Do, WebDav and Baikal using CardDav and CalDav makes both programs to the perfect fit for your own cloud!



I hope, I could give you an insight how to synchronise your contacts and calendars within your own cloud.



How do you use your several contact and calendar accounts?





If you have questions or need support - please do not hesitate to contact me using email or the contact form.



Best regards,



Stef


Download Article as PDF